The Original Mesowhite – Korean BB Glow Glass Skin Trend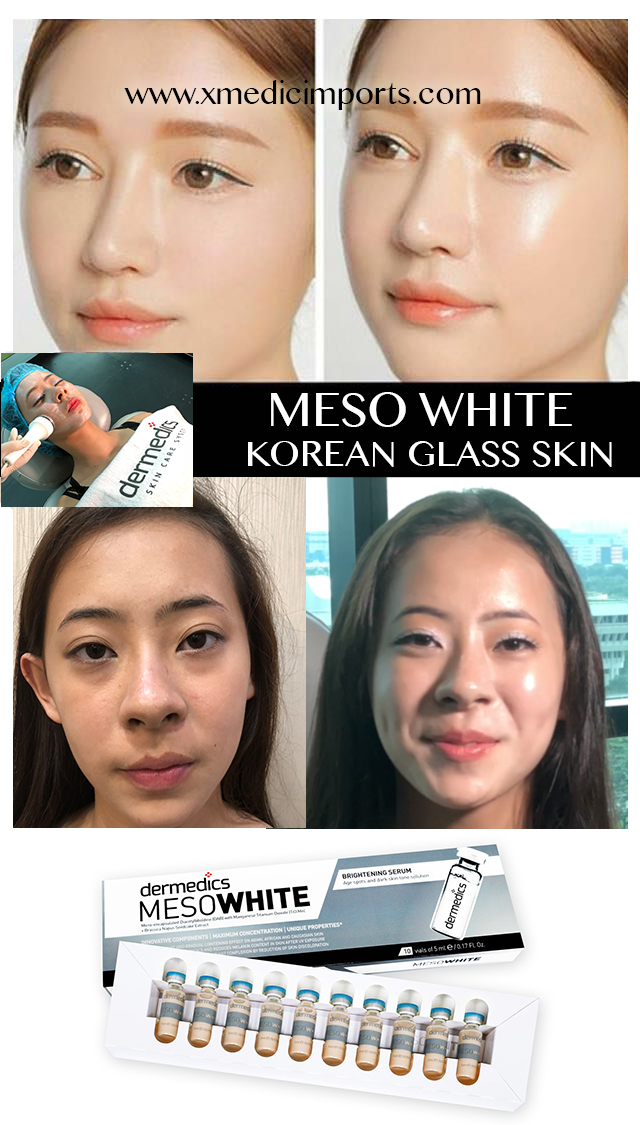 Korean BB glow glass skin trend
With trendy fashion and beauty products trends being with us for some time, the latest fad which has been the talk of the town is the now coveted 'Korean glass skin'. This skin trend just as it sounds is whereby the skin looks as luminous as glass. A description that befits this latest skin trend is smooth, poreless, blemishless almost translucent looking skin mimics the traits of a mirror without looking oily. 
For beauty lovers and fanatics, one thing for sure is that this Korean glass skin craze is not going away very soon. A reason why Dermedics MESO WHITE popularly known as Korean BB glow is committed to ensuring that get that Korean glow. 
How to get glass skin 
This skin care trend entails achieving that dewy look on your face via getting your skin smooth and hydrated. This is contrary to the skin care trend of layering tons of makeup on your face.
To achieve this we use ultrasound and electroporation a safe scientific method which not only rejuvenates your skin but also delivers that Korean glass skin glow.
Glass skin steps 
To kick off your session you will first need to cleanse your face, this will, in turn, get rid of dirt, makeup, and sebum. From here you can apply the Korean BB glow which is a form of a whitening serum, for better results the same is pushed into the deep layers of the skin with an electroporation device. An advantage of this is that Dermedics MESO WHITE Korean BB glow provides safe and intensive skin whitening that to correcting discoloration without irritation.
Tone and brighten
When toning and brightening the skin, MESO WHITE BB glow will not only help in refining but also offers a clearer and smoother texture of the skin, creating an illusion of a semi-permanent foundation that every woman crave!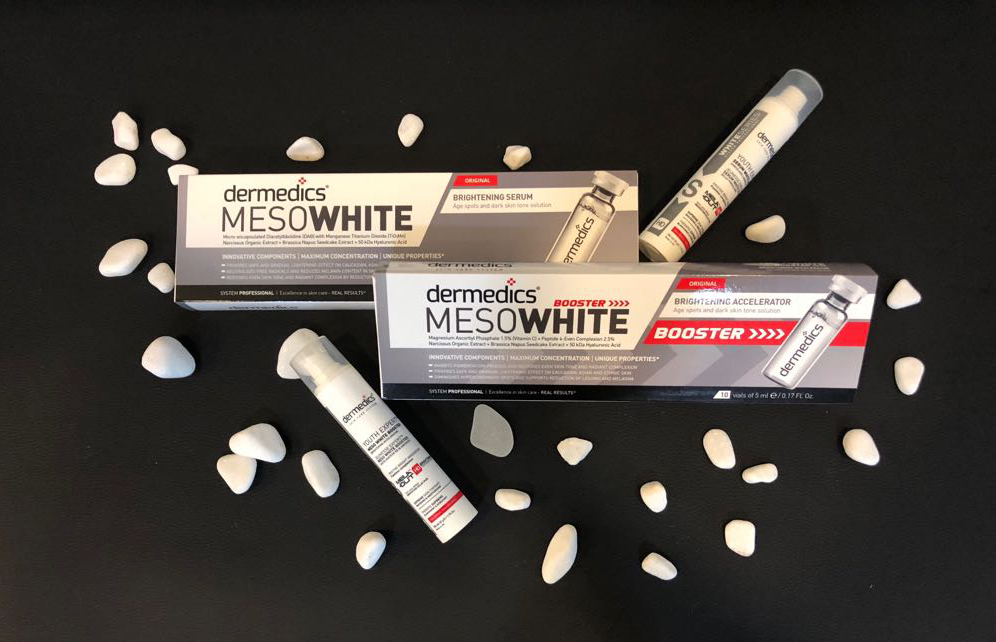 Glass skin products
Keeping the skin well moisturized is one key aspect when wanting to achieve this Korean glass skin look. To do this one is advised to use Dermedics Serum White Deluxe [Porcelaine Lumineuse]  which have some good balance of both of active ingredients, water, and oil to ensure that your skin is healthy and balanced.
Dermedics Serum White Deluxe [Porcelaine Lumineuse] and Dermedics MESO WHITE bb Korean glow create and encourage a natural dewy and hydrated complexion at the same time evening out your skin tone. The essence of the bb foundation is to polish the glass skin thus creating you a soft, smooth, dewy and naturally luminous complexion.
Now you can have a luminous day with that Korean glass skin look.
Please follow and like us: